Kiss My Resting Bitch Ass
RBF
Resting. Bitch. Face.
This is a real thing. It is not a particularly nice thing to say about someone – or really, even a thing that needs to be said at all. Seriously, why is this even a thing that is commented upon? It says resting right in the title – being concerned about how your face might appear to others is the opposite of resting; it is being vigilant. If you are asked to be on guard when you are trying to rest, wouldn't that make you a little grumpy? A little bitchy, if you will?
I have a friend who is a concertmaster in a prestigious band and she had some serious shade thrown her way because she didn't look happy enough during a solo bow.
Let's recap for a moment, shall we? She is a CONCERTMASTER (I don't really know what that is, but it sounds impressive and I am pretty sure it is) in a PRESTIGIOUS band (which means she is pretty bad-ass), and she earned a SOLO BOW (a lofty accomplishment) and, just so you know, she is also a rock star at raising three really great children, figuring out how to pump breast milk between band rehearsals, and putting herself through hell so she can fit back into her uniform after squeezing small persons out of her body – but, on top of all that, her male audience member requests a smile on her pretty little face? What the hell does she have to be so happy about? The generous 12 weeks of maternity leave she got? Fuck you, unsolicited commenter. Take your amazing musical experience with a resting bitch face and like it, because the woman is not getting a lot of rest in her life and her bitch face or lack thereof does not exist for your pleasure.
Seriously, as a woman, if you have anything less than pleasant, accommodating face on, you better be prepared to answer to the public!
"SMILE!"
They will shout at you as you are lost in your thoughts.
"Why the long face? It's not so bad is it?"
No, it's not so bad, I mean I make 21% less than a man doing my same job and as we all know if I get raped, it is probably my fault for smiling and asking for it – but sorry I wasn't flashing my pearly whites every fucking minute of my day, sir!
If you are super lucky, when you are relaxing and enjoying your RBF, a complete stranger (almost always male) will say
"You are too pretty to look so sad!"
Ummmm…. thank you????
I forget for a moment that pretty girls are alway happy girls! After all, they are successful at achieving their one and only goal – being pretty!
    Wheeeeeee!
Women are happy and helpful and decorative – anything less and unfortunately the girl must take responsibility for making everyone around her uncomfortable.
I call for a revolution and invite women to join me – "It is my face, I am resting it, and I will look however I want! And you can Kiss My Resting Bitch Ass for even commenting!"
   KMRBA!
But, perhaps I should hold my tongue, as I shudder to think what might happen if all the bitch allegations were to be thrown my way. Shudder, I tell you.
I have never been accused of resting bitch face. At least not yet. I've got a pretty awesome Active Bitch Face, however.
Here it is right here: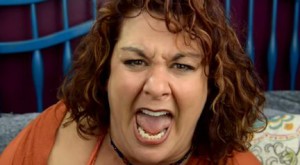 But that resting bitch face, it seems to elude me. The voices in my head usually amuse me so much, that even when I am deep in thought, I have a smile or laugh bubbling to the corners of my lips. At least, this has been the case up until now.
But, as I get older, resting bitch face may just be sneaking up on me. I don't have the same amount of elastin as I once did and, sometimes, when I am lazy and selfish and forget to be ever-pleasant for all the men who gaze upon me, I relax and I almost look like I may be, kind of, possibly… frowning?!?
My bad, I know.
I am currently cruising Amazon and I promise to spend all my discretionary money on products that will cure my horrible affliction of the dreaded old-woman-face. After all, who am I to ask complete strangers to look upon such a bitchy face as mine may well become? One day I will undoubtedly fail in my job of looking super-happy and appearing ready to always put your concerns before my own.

.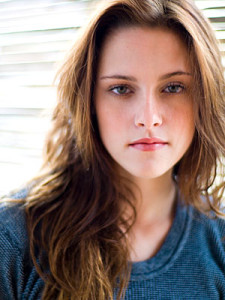 Kristen Stewart seems to be the poster girl for RBF. RBF crops every time she speaks publicly. Of course it makes sense that this woman has Resting Bitch Face – I'm sure you know Ms. Stewart is the same heretic who refuses to reveal if she is straight or gay, when we, as a society, who only know her public persona, clearly have every right to know! I know why her bitch face seeps out when she rests – it's all her inner-misery over not conforming to our demands! Poor, poor girl. If she would only smile for us….

The really bad news is that Resting Bitch Face has existed throughout history. One need only look at the official American presidential portraits to see that nearly every single president ever elected in this country has RBF. Here's one of my favorites, Andrew Johnson:
I know applying RBF to historic leaders isn't something we generally do, but if a female ever gets elected to this office over here in the United States, you can bet that all will change.